Kabocha, also known as Japanese pumpkin is in our opinion the best squash to use for your pumpkin pie.
It's sweet and tender and cooks up so much faster than traditional pumpkin. You can cut down on added sugar and make your pie much faster – it doesn't get much better than that.
Kabocha is a winter squash, hard on the outside with knobby-looking skin. It is shaped like a squat pumpkin and has a dull-finished, deep-green skin with some lighter colored stripes and an intense yellow-orange color on the inside. Its texture is similar to soft butternut squash and its flavor is similar to a combination of sweet potato and pumpkin combined. The skin is edible, but often it's cut off for ease of cooking and – frankly – the look!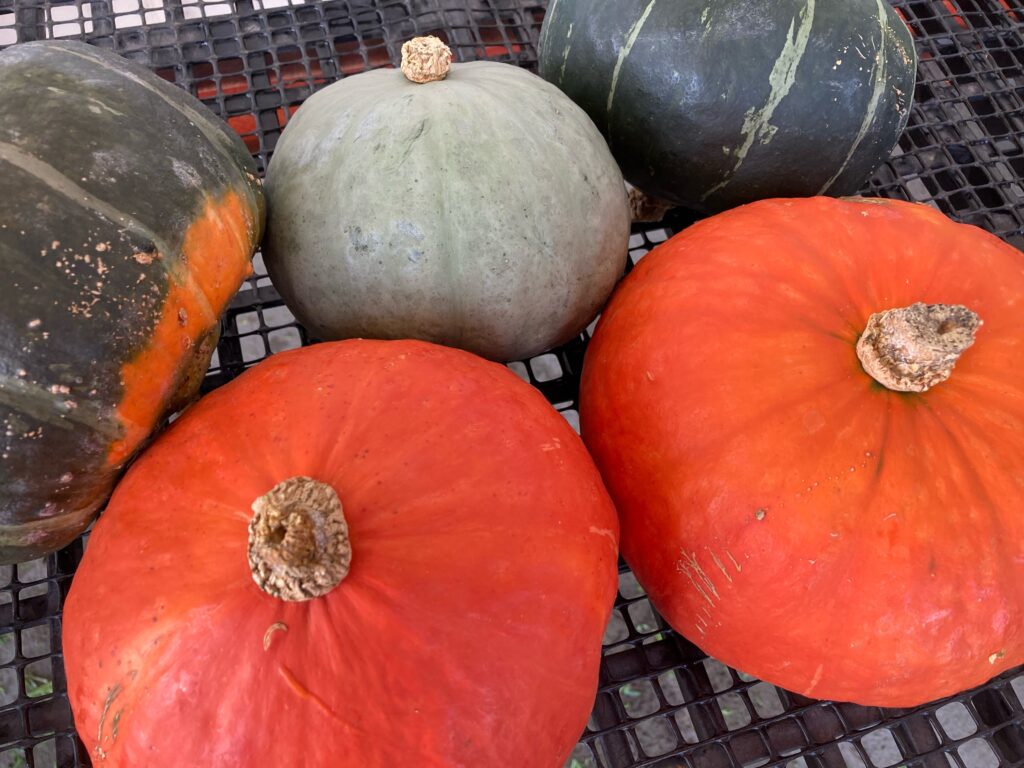 How to use it:
You can halve, seed, and roast your kabocha squash in wedges with a little bit of olive oil and salt and pepper for a savory side dish, or dice it up and saute it with some sausage and serve it over rice or couscous for a fall main dish.
Kabocha can be substituted for butternut squash or pumpkin in any of your fall soup recipes. You'll find it's a little sweeter than either of those though so you'll want to adjust your recipe accordingly.
Here's our favorite way to use it PIE! If you're new to making a pie from fresh squash here's how to bake it down.
You can either cut the squash in half and seed it, then bake it until soft. Or you can wash the squash well, then stab it with a paring knife a few times. Make the most of it. Taking out your aggression on squash is ok. Place your "murdered" squash on a baking pan and bake it whole at 300 degrees for about 45 minutes, or until it's nice and soft. Then you can cut the squash in half, take out the seeds and mash the flesh for a lovely pie filling. This filling will be looser and more watery than what you buy in a can. If you've got the time you may want to run it through a blender or food processer to make it nice and smooth then drain it through some cheesecloth to remove excess liquid.
You've got your own pumpkin pie recipe no doubt, but here's the one we use all the time. It's adapted from a recipe that Linda Rosselot of The Feed Barn published in the "Gravel Knolls Farm" cookbook in 2007.  
Pumpkin/Squash Pie
1 9-inch pie shell 
2 C pumpkin or squash puree
1 1/2 C evaporated milk or rich cream
½ C. brown sugar
½ C. granulated sugar (optional)
½ tsp. salt
1 tsp cinnamon
½ tsp ginger
¼ tsp nutmeg or allspice (or both!)
¼ tsp cloves
2 eggs slightly beaten
Preheat oven to 425.
Combine all the ingredients well. Pour them into your prepared 9-inch pie shell.
Bake for 15 minutes at 425.
Reduce oven heat to 350 and bake for 45 minutes longer.
The pie is done when an inserted knife comes out clean from the center of the pie.
Try to resist eating it right away!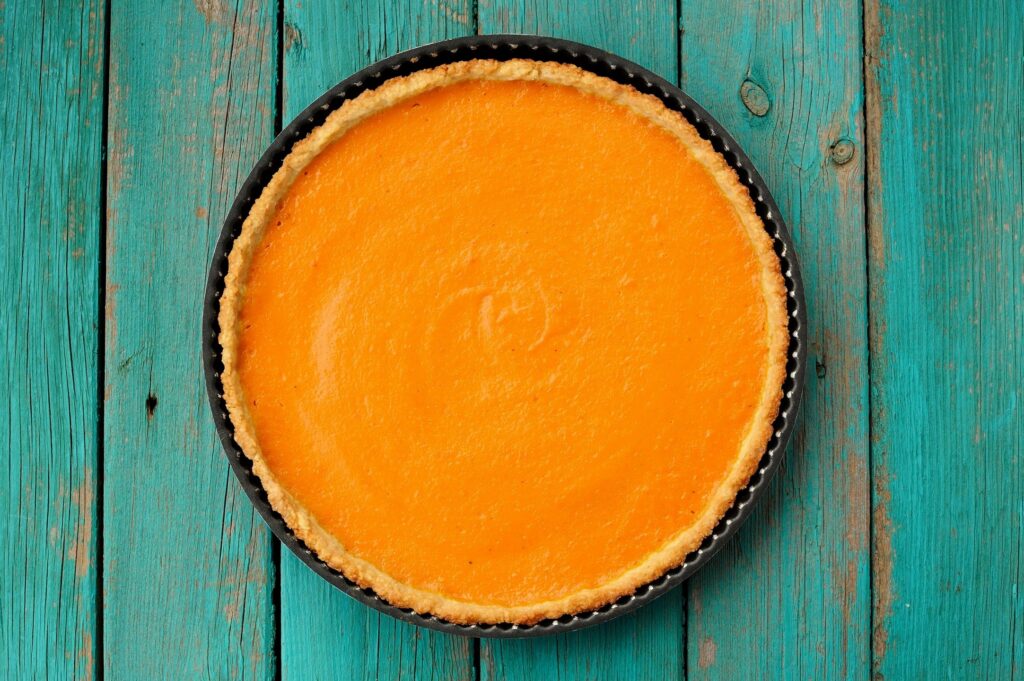 You'll want to adjust the sugar to your taste. As we mentioned earlier kabocha is a little sweeter than traditional pumpkin pie filling so less added sugar can work in this pie. 
Any extra squash puree can be used for pancakes, bread, or cook it down with some cinnamon and nutmeg and make some squash butter for toast.
Let us know how you used your kabocha squash and send us some pictures. We'll post them here!
See you at the farm!